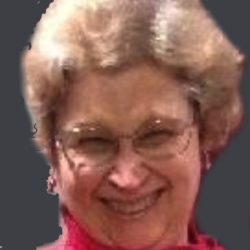 Eileen A. McCaffrey, MA
Eileen's 24 years as a freelance medical writer have included experience in most major therapeutic areas. Recent years have included concentrations in diabetes, cardiology, asthma and other respiratory diseases, rheumatology, and HEOR.
Eileen provides writing services for scientific posters and abstracts, primary and clinical review manuscripts, case studies, slide sets, monographs, sales force education materials, and newsletter articles. She participates in creating publication plans and business intelligence reports, and summarizes advisory board meetings. She has developed materials for health care professionals, sales forces, employers, managed care organizations, and internal corporate audiences.
In the HEOR area, projects have included provided writing services for scientific posters (eg, ISPOR, ADA) and manuscripts, performed gap analyses of literature by authors affiliated with a PBM, developed white papers for a health care delivery agency about drivers to avoid hospitalization/rehospitalization and shorten hospital stays, summarized advisory boards covering consideration for placing new drugs on hospital formularies, and interviewed payers about the expected reception and impact of biosimilars in the US.
Eileen holds a master's degree in science writing from New York University. She is a past president of her American Medical Writer Association chapter, and a member of the International Society of Medical Publication Professionals.